Window Tinting London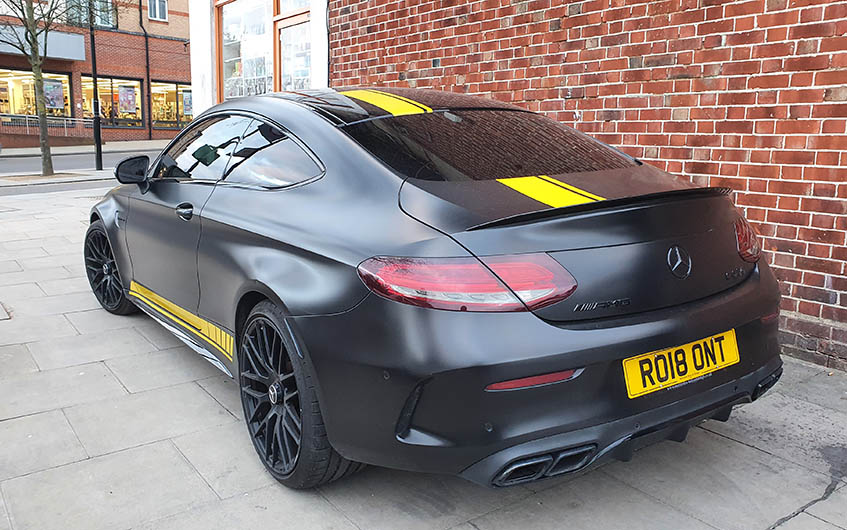 Skinwrap team is one of the experts in window tinting London with over 10 years of experience in this field. Over the years we have learned that the most important thing to get top quality window tinting is a good comunication with the customers.
With best tinting foils in the global market, thousands of jobs done and years of experience we provide the best windows tinting service in London with lifetime warranty? On most projects ( depends on customers criteria ). Skinwrap does windows tinting in top quality without removing the glass and made of one piece of foil. Individual consultation with the client in regards to choose required tinting film results in full success every time. We use only top quality attested foil and we are here for you when you need to replace any window tint in case of accidental damage. A full window film line consisting of our High Performance, Ultra Performance, Carbon, Shade, Ultra, Security, and Ceramic series all made-in-the-USA of the highest quality materials. Ceramic and Carbon films are metallic free to ensure trouble free use of cell phone, GPS, satellite radio, tire pressure monitors.
Foils offered by Skinwrap:
no blinding sunshine
no blinding car lights during the night
keep your car cooler during the hot days
prevents your car upholstery colour from fading out
Foils offered by us:
have a minimum 7 years manufacture warranty, and with the appropriate cleaning we ensure their longer life
will not lose the colour, even after long period of time
has an SR layer which is scratch resistant
stops harmful UV rays
prevents the interior colours from fading out
increases the AC functionality
helps to cool down your car in hot days
increases windows resistance
it's available in different transparency
Skinwrap is a leading company specializing in vehicle customization services, including premium window tinting solutions in London. With our expertise and attention to detail, we are committed to enhancing your driving experience and providing exceptional results. At Skinwrap, we understand the importance of protecting your vehicle's interior while adding a touch of style. Our professional window tinting services offer numerous benefits, making them an ideal choice for drivers in London. Our skilled technicians utilize top-quality materials and the latest techniques to ensure a flawless installation. Windows Tinting London provided by Skinwrap offers several advantages. Firstly, it provides enhanced privacy by reducing visibility from the outside, ensuring that you can enjoy a more secure and comfortable ride. Additionally, our window tints block harmful UV rays, protecting you and your passengers from sun damage and reducing the risk of interior fading. Our tints also contribute to better temperature control within your vehicle. By minimizing heat build-up, they help to create a more pleasant driving environment, especially during hot summer months. Moreover, the window tints reduce glare, improving visibility and minimizing eye strain, leading to safer journeys. Skinwrap takes pride in delivering impeccable results that exceed our customers' expectations. Our dedication to customer satisfaction, combined with our expertise in windows tinting London, has made us a trusted name in the industry. Transform your vehicle with our premium window tinting services and experience the difference. Contact Skinwrap today to learn more about our windows tinting solutions in London and schedule an appointment. Our friendly team is ready to assist you and provide expert advice tailored to your specific requirements. Drive in style and comfort with Skinwrap's superior windows tinting services.