Van signs wrapping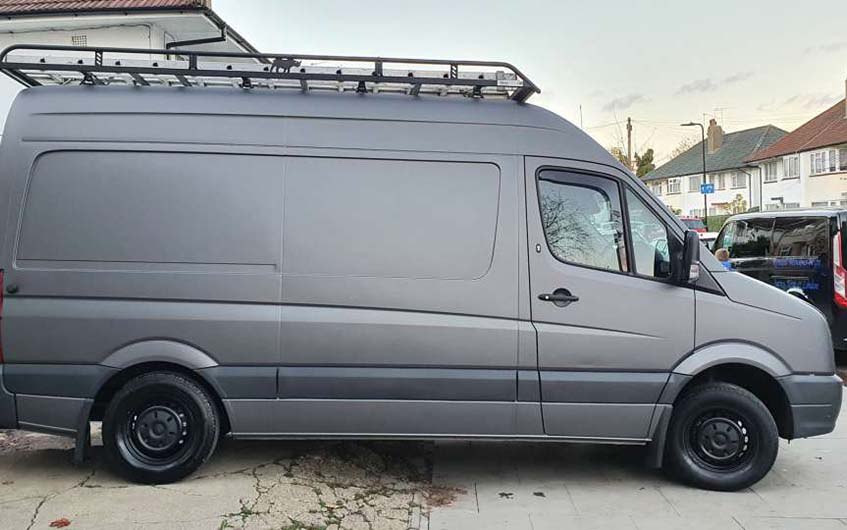 It's hard to capture the attention of potential customers without a great van signs London. Fights break out over who gets to be the first to gaze upon your beautiful, quirky, or eye-catching new van sign. That's why you need us.
Skinwrap is a London-based company specializing in commercial van wrapping. We have been in the van sign writing and graphic design industry for over fifteen years and have an unrivaled portfolio of satisfied clients. We specialize in creating a range of van signs, van stickers, and full vehicle wraps that appeal to both your needs and your budget. Our range of creative, catchy and well-priced signs, stickers, and vehicle wraps will make your van (or any other vehicle) stand out.
We also offer a range of other services like graphic design, vehicle branding, car signs writing and more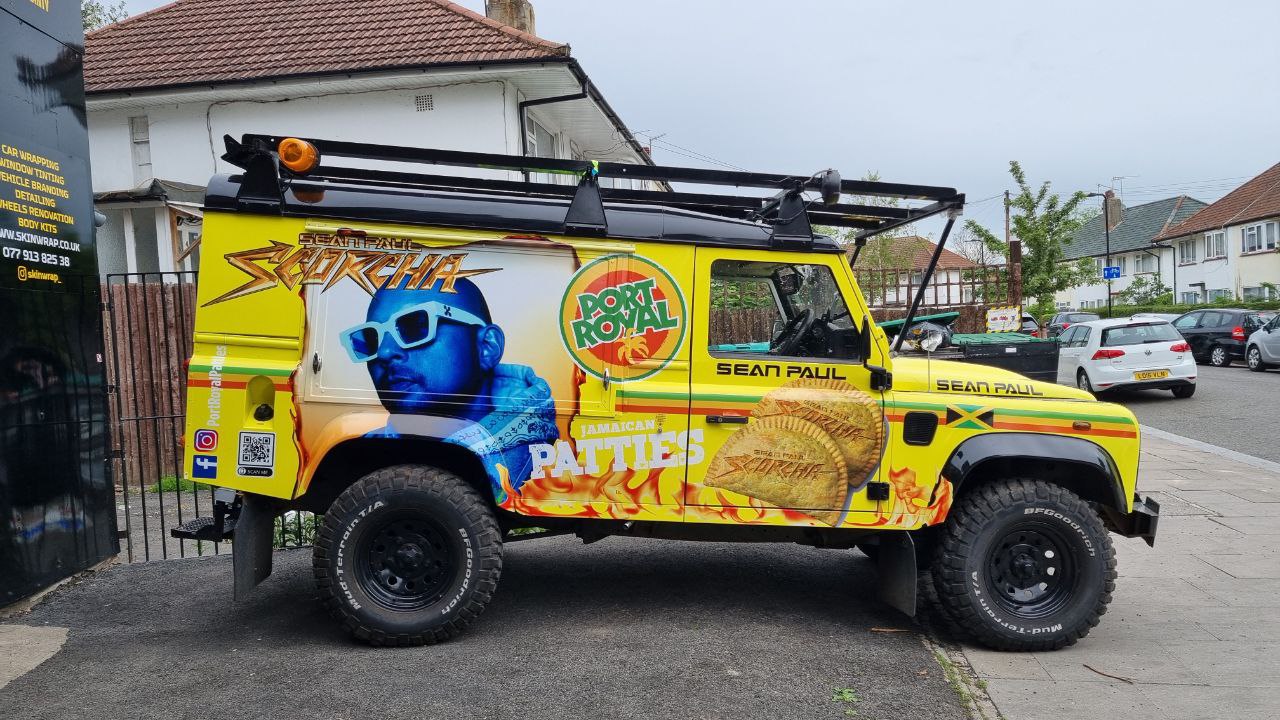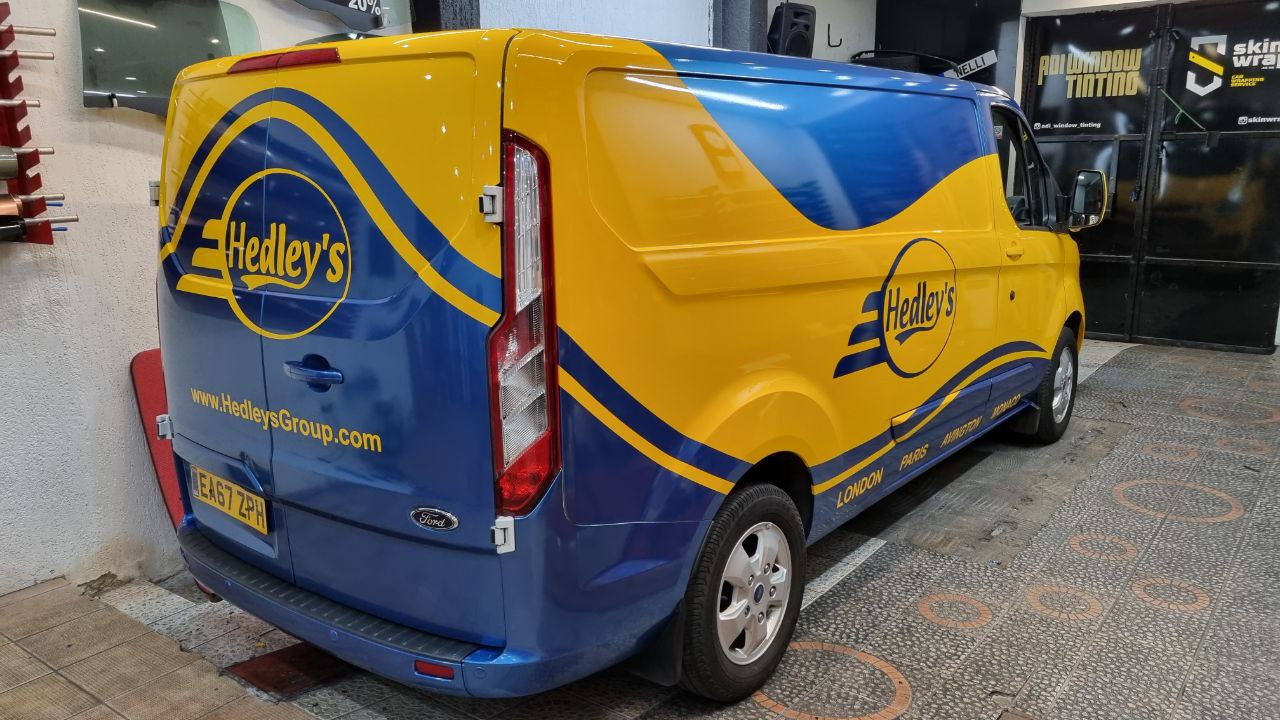 Van Stickers, Van Signs, and Van Signage
Van stickers, van signs, and van signage are all forms of vehicle signwriting that involve applying graphics, decals, or wraps to a van's exterior. Here's some more information about these types of vehicle signwriting:
Van Stickers
Van stickers are a cost-effective way to add branding to your van. They are typically made from vinyl and can be designed to include your company logo, contact information, and any other messaging you want to convey. Van stickers are easy to install and remove, making them a versatile option for businesses that want to promote their brand on a budget.
Van Signs
Van signs are similar to van stickers, but they are typically larger and more eye-catching. They are often made from vinyl and can include full-color graphics, text, and other design elements. Van signs are a great way to create a professional look for your business and help you stand out on the road.
Van Signage
Van signage is a more comprehensive form of vehicle signwriting that involves designing and installing graphics or wraps that cover the entire exterior of your van. This can include your company branding, messaging, and any other design elements you want to include. Van signage is a highly effective way to create a cohesive and professional look for your business and can help increase brand recognition and visibility.
So no matter what your goal is, we've got you covered!
We work with our clients closely, ensuring that they're getting van signage that's just right for them. Our team of experts will take care of every detail, from design and fabrication to installation. We will make sure to get it done in no time so you can get back on the road.
Whether you need a simple van signs or a full van wrapping to make sure you stand out from the crowd, contact Skinwrap for all your signage needs.
Why is van signwriting the right choice for your company?
We are glad to inform that the SkinWrap Company has been specializing in the creation of top-tier car signs for many years. We have obtained experience throughout the years, so we are more than sure that our experts will be capable of realizing even the most complex and unusual project. Suffice it to say that you can visit us directly and order any sign imaginable, as well as select one from the available portfolio of car signs.
Afterwards, our experienced graphic designer will prepare a concept design for you to familiarize yourself with. At that point, you will be able to either accept the pattern presented to you or propose some modifications and amendments to be introduced to the project. The professional employed in our company will adjust the final design to your needs and requirements.
Van signage for private and corporate customers
Ultimately, he will provide you with the ready-made product that will surely make it possible for your car to stand out from the crowd of standard vehicles that can be seen on the streets every single day. We are of the opinion that car signs designed by the SkinWrap Company will be just perfect for all the entrepreneurs willing to distinguish their business and gather more prospective customers in a rather unusual manner.
We can ensure you that even if you decide to opt for a rather comprehensive creation the aim of which will be to cover the entirety of your car with a specific sign, you will not be forced to pay an arm and a leg for such an undertaking. We do our best to keep our price-to-quality ratio at a satisfactory level at all times, even with the current economic situation being rather difficult.
Car signs - learn more about this awesome service
We are sure that you will appreciate that your project can be finished in no time for a sensible price that will not ruin your investment-oriented budget. If you want to be provided with more detailed pieces of information, do not hesitate to contact us via data provided on this website, or visit us directly to request a custom project to be done for you!
Benefits of Vehicle Signwriting in London
Mobile Advertising: Car Signs turns your company vehicle into a mobile billboard, allowing you to promote your business while driving around the London. This means that you can reach a wider audience and increase brand visibility without the need for expensive outdoor advertising.
Cost-effective: Vehicle signwriting is a cost-effective form of advertising compared to traditional outdoor advertising methods such as billboards, television and radio commercials. Once you've invested in the initial design and installation costs, there are no ongoing fees or costs associated with maintaining your signage.
Professional Image: Car Signs gives your business a professional image and helps to establish brand recognition. It creates a cohesive look across your fleet of vehicles, making it easier for people to remember your business and identify your vehicles on the road.
Protection and Resale Value: Vehicle signwriting can also help to protect your vehicle's exterior from scratches, fading and other types of wear and tear. The vinyl material used in signwriting is durable and can help preserve the resale value of your vehicle.
Versatility: Car Signs is a versatile form of advertising that can be customized to suit your specific needs. You can choose from a variety of colors, fonts and graphics to create a unique design that reflects your brand and messaging.
Overall, car signs is a highly effective form of advertising that offers a range of benefits for businesses in London, including increased visibility, brand recognition, and protection for your vehicle.