Paint protection film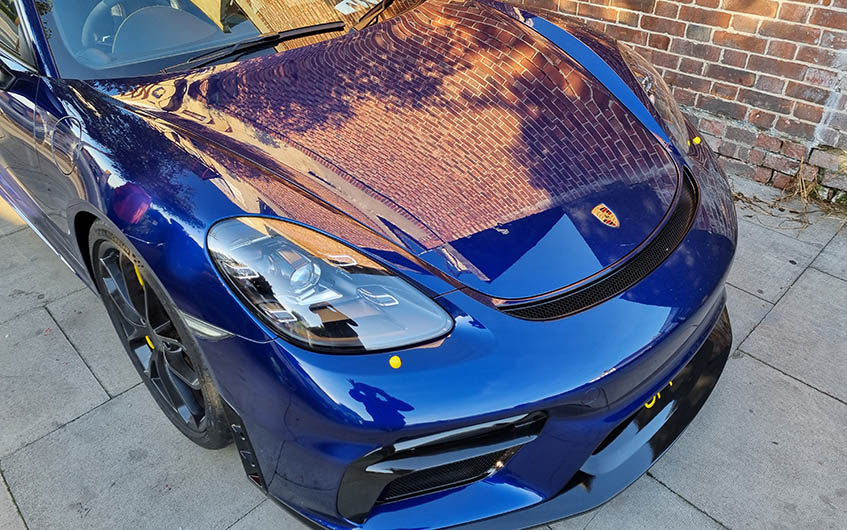 What is paint protection film
PPF or Protection Film (also known as clear bra) is a clear thermoplastic urethane film applied to painted surfaces of a car and is the most comprehensive form of defence you can establish between your car and all that can damage your car's appearance
Paint protection film is the best way to protect your vehicle's paint and keep it looking like new. It's designed to withstand the harsh conditions you experience on the open road, keeping your vehicle's surfaces safe from things like gravel, oils, bug acids, bird droppings, and stopping paint chips before they start. Available for all cars and trucks, PPF is the best way to keep your vehicle looking good for years.
Paint protection film London
The team at Skinwrap have been applying paint protection film in London to vehicles for over 10 years. We're experts in the field and can apply our films to any surface. We'll protect your car's paintwork from scratches, scuffs, and more with a paint protection film.
Here at Skinwrap London we use only the best-quality paint protection films from top brands like Xpel or SunTek. O ur films are resistant to UV rays, water, and chemicals, so you won't have to worry about them fading or becoming damaged. We apply our films with precision and care to any surface, so you can be sure your vehicle will be fully protected.