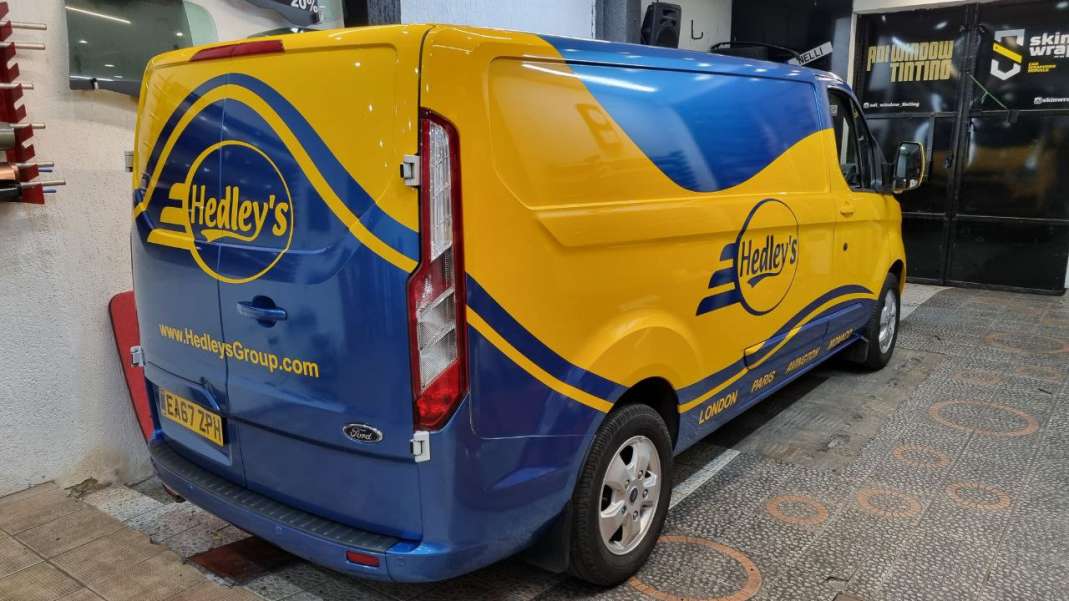 Vehicle branding London is a very popular form of advertising!
Vehicle branding is the process of designing and adding images, signs and logos to a vehicle. Marketers and advertisers have been using it for decades.

Vehicle branding is a form of marketing that can be done in many different ways. One way is by having a company's logo or slogan printed on the side of a van or truck. This is called vehicle wrapping. Vehicle branding can also be done by placing stickers on the side of the vehicle, which is called van sign writing.
It`s an excellent way to advertise your company `s products or services on the go and it `s a cost-effective form of marketing.
The van sign writers will design and apply your company logo, contact details, website address etc. on your van, so when you drive around you can advertise for free! This is a great way to increase brand awareness as people will see your van with its new design driving around all over the place.
This form of branding is often used by small businesses to create an image that will be remembered by potential customers.

Vehicle branding London is a very popular form of advertising.
The benefits of custom vehicle branding are many, but here are just a few:
1. You can reach a wider audience You can get your company name, slogan or logo on the side of a truck and drive around London. This allows you to reach a large number of potential customers who are all within walking distance from one another.
2. It is cost-effective Unlike billboards or other forms of advertising, vehicle wraps are a great way to get your message across at a fraction of the cost. A one-off payment for a vehicle signage wrap can last years if looked after properly, all the while continuing to do a great job of advertising your company. This means that you're able to get the word out as much or as little as you want and when you want it.
3. Helps you stand out from your competitors Vehicle branding can help you create a unique identity for your business or organization by giving it a signature look that is different from other vehicles on the road.
4. They protect additionaly your vehicle Vinyl vehicle wraps offer a form of protection for your vehicle. They are a form of protection that is not only aesthetically pleasing, but also offers protection against UV damage and other environmental factors. Also, they protect your vehicle against scratches and small dents from road debris. Vinyl wraps can be easily removed and changed.