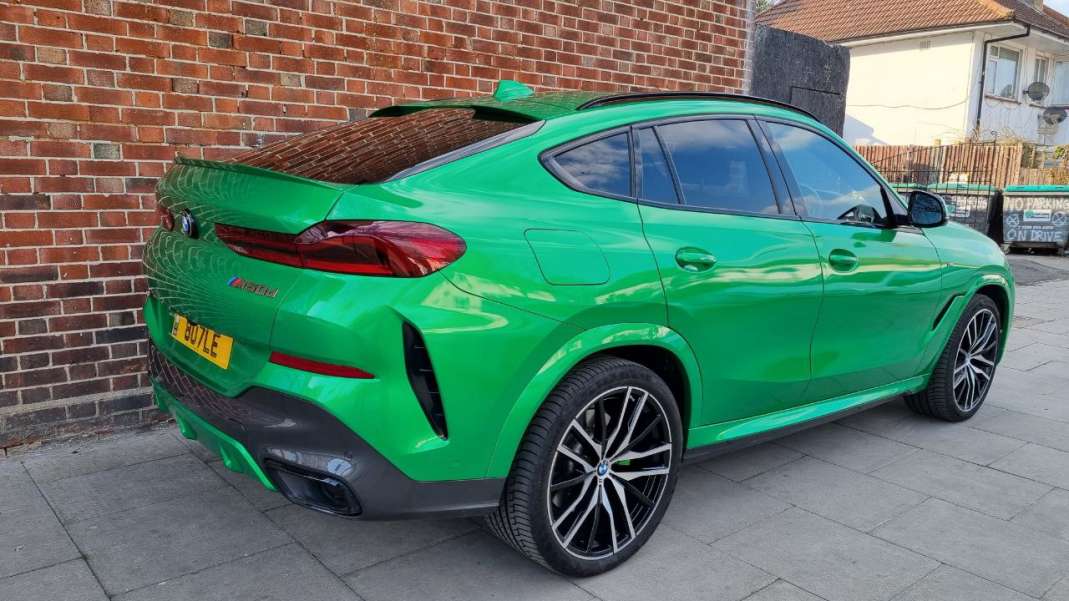 Questions about Car Wrapping in London
Should I wrap my car? Is it worth it? Will car wrap damage my car? These and many other question may pop up in your mind if you ever considered wrapping your car. We are here to help and dispel any doubts you may have about this type of vehicle customization.
We have gathered some of the most frequently asked questions about car wrapping and answered tchem for you! So let`s get started!
Top 10 Frequently Asked Questions about Car Wrapping in London
1. What is car wrapping?
Car wrapping is a process that involves applying a vinyl wrap to the exterior & interior of a vehicle. The vinyl wrap can be applied to the entire vehicle or just certain parts.
2. How does it work? The vinyl wrap is cut and applied to the vehicle using pressure-sensitive adhesive and heat-welding techniques that make it appear as though it has been painted over the original paintwork on the car's body panels. The end result is a vehicle that looks as if it has been wrapped in graphics which can be printed in any colour or design you choose.
3. What is the cost of a car wrap? The cost of a car wrap varies depending on the size of the vehicle, complexity of design, and number of colours used.
4. How long does it take to get a car wrapped? It depends on the size and model of the vehicle, but it takes approximately 2-3 days to wrap only the exterior parts of your car, and 4-5 days if you would like to have also your door shuts wrapped.
5. What are the benefits of car wrapping London?
Car wrapping has many benefits for both businesses and consumers.
It provides protection from scratches and small dents, which is especially important for rental companies as well as delivery and service vehicles that are in constant use. It also offers an opportunity to rebrand and promote your business or service through an eye-catching wrap design. And finally, it may even offer your company tax deductions for advertising purposes if you're using it to promote your business or service - although this will vary depending on where you live (and how good your accountant is).
However, the benefits of car wrapping are not just limited to the advertising aspect. It also provides protection from the harsh environment and UV rays that may otherwise damage the paint on your car. It also creates a sense of exclusivity, which is appealing to many customers who want their vehicles to stand out from others on the road.
Car wraps London are cost-effective, as they can last for years without any maintenance or repair costs.
6. Does the car wrapping damage my original paint job? Car wrapping, does not damage your original paint job. It actually protects it.
7. Is wrapping your car permanent? No, car vinyls are easily removable. You can choose to have it removed at any point in time, or wait until it has reached the end of its life span to refresh it.
8. Is car wrapping popular in UK, London? Car wrapping London is very popular and its popularity is alway growing.
9. How long do vehicle wraps last? Manufacturers give usually give a 5-year warranty on the films.
10. How do I take care of a car wrap? Washing your car may be the easiest way to keep your vehicle wrap clean for long. You can take the vehicle through a brushless car wash or hand wash.
We didn't answer all your questions? Don't hesitate to reach us. We will be more than happy to answer you. Just give us a call at 07791 38 25 38.